08/22/2017 - Scott
Greg is an excellent Agent. He is very familiar with what sells and what doesn't all the way down to the smallest detail on your house and what might need to be changed in order to sell faster. Greg's helpfulness and insight was invaluable.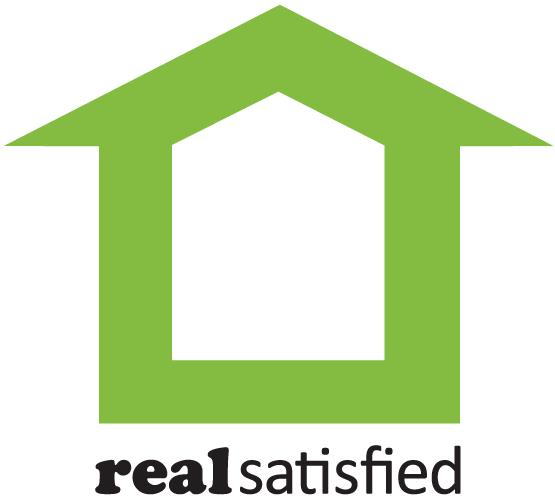 ---
05/10/2017 - Dave Schwind
Thank you for your patience, understanding and commitment during the process of selling our house, it was extremely helpful.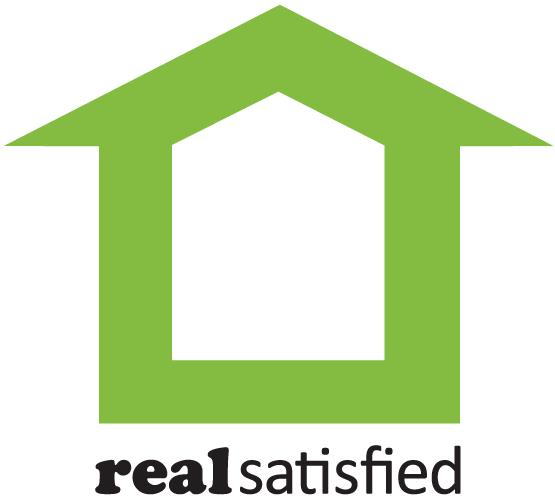 ---
03/12/2017 - matthew keenan Fairless Hills
It was a pleasure to work with Greg Schwind. We had a lot of special requirements for the home that we needed and he was able to help us find the home we were looking for. I would recommend Greg Schwind to anyone that is looking for a home.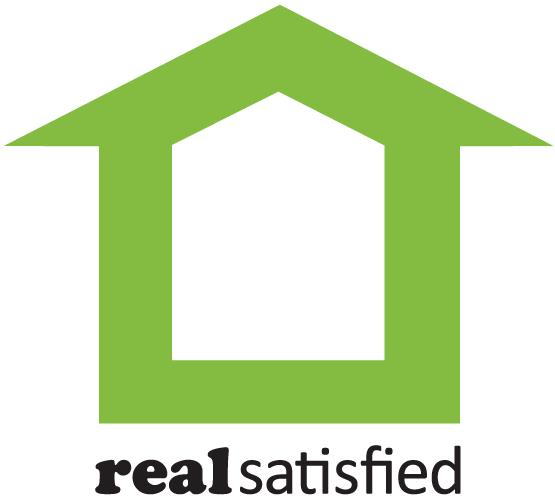 ---
08/25/2016 - Jeff and Donna Smith
Greg is a great asset to your company. He was always there when we had a question. Worked all hours of the day on whatever we needed help with. We are so happy with his services will always recommended him to our family and friends.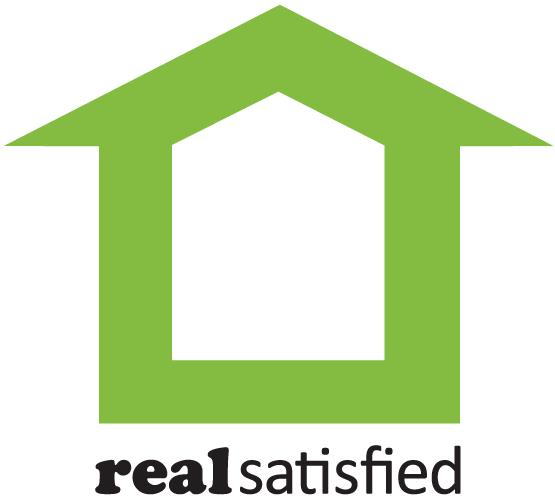 ---
07/22/2016 - Kelvin C Nurse. 1323 Legendary
Greg Schwind was extremely helpful in ensuring that our house was marketed priced at appropriate Sake price and eventually sold at the right price, I made the initial contact with Greg as I was aware from a previous brochure he had sent out about the proposed sale of a house a couple doors from my house, From the onset, Greg was thorough in caring and gathering all the information about our house for our house sale. Throughout, Greg was very patient, caring and professional in his approach.Greg worked late into the evenings to ensure that deadlines were met, even when on his hospital bed. He worked hard to see that we were not short-changed during contract negotiations.I would not hesitate to recommend Greg to friends and family for their Real Estate transactions,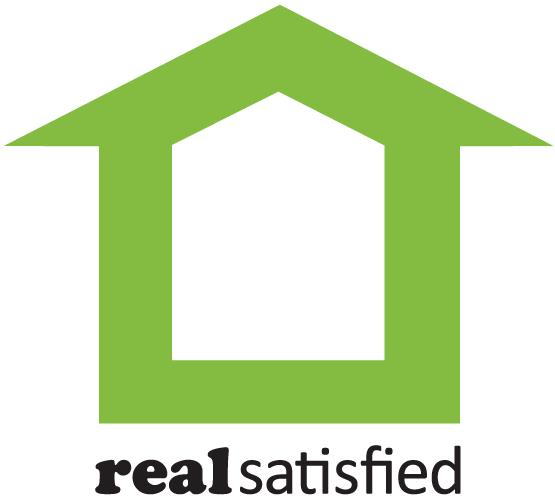 ---
04/01/2016 - Kathy Gasson. Quakertown
Greg was always available. Returned all texts or calls instantly. Kept me laughing when things were stressful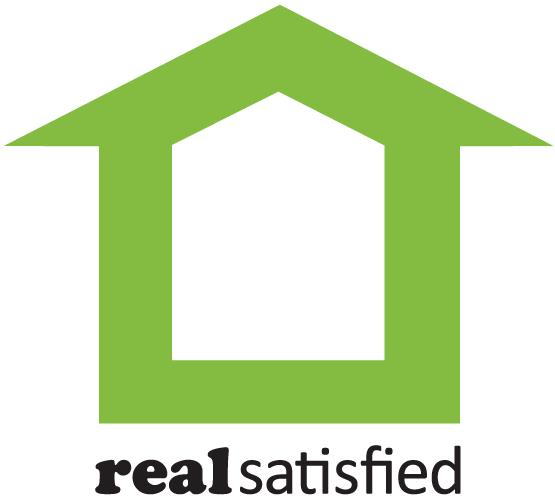 ---
12/21/2015 - weklad
Greg has been a joy to work with. While I was in the process of buying a new home and selling the old, I had a major health issue. Greg took care of details and kept me calm until the crises was over. He is ALWAYS available and makes you feel that you are his only client. We are still in the process of selling but I know I am in good hands. I would highly recommend Greg as he was highly recommended to me.
---
12/08/2015 - trwrigley6
This was my first time purchasing a home and Greg Schwind helped me throughout the whole process. He listened to the concerns and characteristics my wife and I were looking for in a home and DELIVERED. My previous realtor didn't make us feel comfortable making an offer on a home, but Greg Schwind somehow made it an enjoyable process from beginning to end. As we visited homes he provided comps and offered his own thoughts on each of the properties. We quickly found a home we wanted to make an offer on and his professional contacts and connections made a seamless transition from there to closing! His patience, calmness and communication create an atmosphere where both parties are rewarded.
---
10/30/2015 - Tom W.
Greg Schwind did are great job of listening to what my wife and I wanted in a house. He prepared comps and made us feel confident when making an offer. Not only was he on top of all the paperwork that comes with buying a house, but he connected us to other professionals that we needed during the process. I never knew buying a house could be this easy!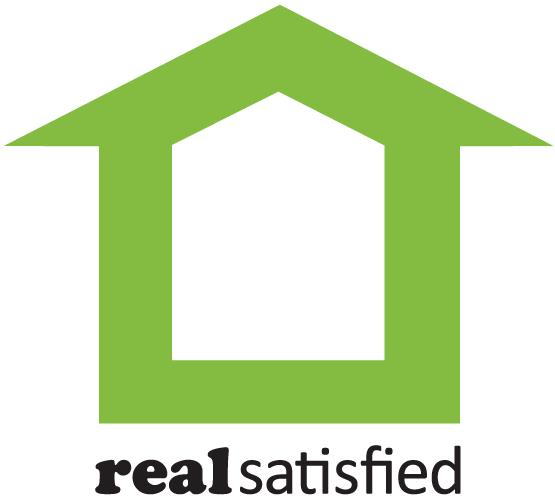 ---
08/24/2015 - j perry6
Greg is very professional and competent. Greg's professional services are complete. He begins by making certain your house makes a very good first impression. He puts together a great sale brochure, too! He works tirelessly for the sale of your house.
---
08/17/2015 - fedun jnk
My wife and I had the pleasure of working with Mr. Gregory Schwind during a recent purchase of a new home. Greg's honesty and integrity prevailed throughout our search, negotiation and the ultimate closing. In addition to providing traditional real estate services, Greg's in-depth knowledge of the local business community was extremely helpful, particularly since his advice was low-key and precluded any obligation to select a vendor or related real estate service. The experience was a pleasure, and with complete confidence we purchased an ideal home for our family.
---
08/14/2015 - jeb22
Greg provided us with excellent professional service in the sale of our home which sold quickly at a fair and reasonable price for us. During a uniquely difficult process with the buyers he provided us with sound advice which comforted us while making some difficult decisions. Most importantly he didn't recommend a low-ball price just to get a quick sale. We would use Greg again without hesitation.
---
08/11/2015 - jericho1280
I have known Greg for several years but only recently needed the services of a Realtor. I asked him a couple years ago to help with my first-time home purchase and found that he had (has) an in-depth knowledge of the local (Bucks County) market and understands all the details of buying and selling a property. Greg understood my needs and priorities and we quickly found the right townhouse. He handled the price negotiations in a professional manner and attended the closing to ensure a smooth transaction. The following year, I also asked Greg to provide his expertise with another transaction, which also went well. I highly recommend.
---
08/07/2015 - jennsean
Greg was extremly helpful and easy to work with, never once did he question any of my request. Once he knew what I wanted and needed he made sure that it happened. Moving is always emotional especially so when going cross country. Greg was always professional yet still able to be sensative to our emotions.
---
08/07/2015 - FGUTH MURPHY
My sister became very ill and had to be transferred to a nursing home. As her power of attorney, I was left with clearing out her large house and putting it up for sale. Based on a strong recommendation from a friend, I selected Greg Schwind of Coldwell Banker Hearthside, Newtown, PA. Living in New Jersey, I had no knowledge of the Bucks County marketing area but soon found that Greg was on top of things and knew it very well.
In our initial meeting, Greg provided a substantial list of various homes that sold in the immediate and surrounding areas which enabled us to eventually set a price for the house. Looking back, I think his expertise in the market value of the house was \u201Cspot on\u201D as we were flooded with interested buyers and had an offer within the first two weeks.
There was a ton of work to be done in packing, selling, donating household items, furniture and the lot, and Greg's know-how in assisting with the disposition of them was invaluable. No matter what time, Greg was always available to me via phone or responded with immediacy to my texts and emails. If I had a question, he provided the answer and/or solution!
No sale is without its problems and there were a number of biggies – like breakdown of kitchen equipment, water in the basement, failure to pass the U&O inspection, just to name a few. Taking charge, he met with Township officials, service personnel thereby saving me time from my employment. In each instance, I can readily say that Greg's expertise was what got us through and his attempt to take on the removal of the water in the basement himself was something I never heard of. His artistic ability in staging the house put a new slant on things and impressed me greatly.
When the initial buyer failed to qualify for financing, without hesitation Greg immediately contacted the realtors of those individuals who expressed an interest in buying the house should the first deal fall through. As a result, three additional offers were received within a short period of time. Through his review of the financial information provided by the potential buyers, we were able to select the final buyer and eventually made settlement on the house.
In my opinion, Greg Schwind is a hands-on, knowledgeable, caring person who is not afraid to get dirty to get the job done. He is committed to servicing his clients with skill, know-how, understanding and expertise and is truly a realtor \u201Cextraordinaire.\u201D You cannot go wrong in retaining the services of Greg Schwind.
---
08/05/2015 - shamus382003
A co-worker referred Greg and I'm glad he did. My father a NJ realtor for 40 plus years liked him also. Greg and myself looked for a home for a year we looked at many. Greg told me ''well find your house'' and we did. He always made me feel like I was his only client when I called or met him. Thank you again!
---
08/05/2015 - hkstaub
I sold my house the first day it was listed. Greg is better than good.

Greg did all the hard stuff. I never sold a house before and was really unprepared. He advised on how to make the house shine.
---
08/05/2015 - user38128730
Our experiences with Greg Schwind have been excellent! We value his advice both professionally and personally, admire his work ethic and very much appreciate the hours he spent with us over and beyond what anyone could expect. In preparing our home for sale he gently and honestly suggested the improvements needed to sell at a good price and quickly. Our home sold at 98% of asking price within the month! The following is great example of where he went over and beyond. With the sale of our home we planned to rent for a year and found a place on our own. Two weeks before closing the landlords told us they rented to someone else. I called Greg immediately and even though he was busy he instantly found us a place to rent, spoke to the landlord on our behalf and explained the situation. We signed a lease even without the landlord meeting us. After 9 months in our rental we called Greg and said we are ready to look to buy a home. He was available to look at any house at our convenience. The home we bought was suggested to us but we said we're not interested because of the busier road it is on. He said it looks like a home that would be good for us. Since his suggestions have been wise in the past we took a look at it and loved it. We have been happy ever since. Truthfully, we cannot speak more highly of Greg. We have heard that the experience of buying and selling a home can be miserable and overwhelming but we found just the opposite. We know that because Greg was our realtor our experience was very pleasant and we would recommend him to everyone.
---
08/04/2015 - user5339838
We have known Greg for many years. It was he kindness, caring, and interest in others that made us choose him as our realtor. We were moving back from CO to our hometown. Greg worked with us from the many miles to help us find our home. WE LOVE OUR NEW HOME!!! He always was a professional and a gentleman. I worked with Greg to write up the offer, as my husband was still in CO. I was grateful for his assistance, which ultimately got us our home. The process of the home inspection did turn up some problems, and Greg was able to take care of these issues as we had returned to CO. I would highly recommend Greg to other prospective buyers. He was supportive and a pleasure to work with throughout the entire process. He is honest and someone you can count on. Buying a home "long distance" is not an easy thing to do, and Greg was able to make the final process seamless. We are glad we choose Greg as our realtor and would do it again.
---
08/04/2015 - ckimtis
Greg was very professional, helpful, knowledgeable, and not to mention patient throughout our entire home-buying experience. I was a very picky customer to please with ever-changing neighborhoods/areas of interest, home types (condo/townhome/single family), and want lists. He really helped in narrowing down my broad range of wants into what I really \u201Cneeded\u201D in a home. It was very helpful to have a realtor who really knew details about the locations in which we were looking. This allowed him to provide valuable feedback to any concerns we may have had. Additionally, he was always ready to do a bit of background research for me if needed! So many of my co-workers are now in the process of buying a home and are complaining about all the headaches they are dealing with and problems that are arising in the contract phases. When I think back on our contracting phase I am pleasantly surprised at how it seemed relatively straightforward and easy. I completely attribute that to the fact that Greg was always on top of his game! I couldn't have asked for a better realtor and he will always be my first recommendation for someone looking in the Langhorne/Yardley/Newtown/Levittown PA areas!
---
08/04/2015 - timothy5gy
July 14, 2014

Dear Greg-

One month ago we were here in North Carolina waiting for all the furniture to arrive. All of that went according to plan. It was a plan that was designed around the Yardley home settlement which to a great extent you lent a hand in designing. Terri and I will always be grateful to you for all the work you put into our home sale. You were involved long before the home was ever listed.
From the very beginning, about 11 months ago, we counted on your judgement and support.
It had been 27 years since we last went though all that is involved in a home sale. It was a lot of work and expense to bring \u201Cthis old house\u201D up to date. All the work paid off in the end. The sale price exceeded our early expectations. You visited frequently to check on our progress long before we were ready to list the house. Your advice along the way was always appreciated. When we were overwhelmed by events you had a way of adding some perspective and reason which helped to calm the situation.
We worked through an exhaustive disclosure form and in the end it revealed as much about your integrity as a realtor as it did the flaws in the house and our transparency concerning them. The final product put up for sale was a very honest one. The buyers had no reason to doubt what they saw.
It was a great pleasure working with you. Thanks very much, stay well yourself and come visit sometime!
Best regards, Tim and Terri Gyves
---
08/04/2015 - donaldclex
Greg was very helpful selling my property in Yardley.He went beyond the normal paper work details. He also assisted in the hurried move from the house to my new home at the Jersey Shore by contacting the moving company and helping to clean out the items not being moved. He is very personable and friendly with prospective to be buyers.
---
08/04/2015 - user2526009
Excellent experience! Greg helped me to find a place to buy. I appreciate his help very much. Greg is very responsive, honest, patient, and knows well the area and local properties. I strongly recommend him if you need either to buy or sell your property.
---
08/04/2015 - elizabethpatton6
Greg was very helpful in the sale of my dad's house in Bristol Township. He guided me through the whole process and made the sale of the house possible in a tough market. Trust and honesty is very important when buying or selling a home, and Greg is someone that I knew that I could trust.
---
08/04/2015 - Nikki Bailey
Can't say enough about Greg's professionalism. We met him at an open house and we were convinced he was the right man for the job in finding us a house in Yardley. He actually took us down a street he personally loved. Shortly after, he sent us a listing on that same street. Well, here we are. Call it prophetic!! LOL!!
---
08/04/2015 - andru1226
Greg is a insightful and thoroughly professional Realtor. During our home sale and subsequent search his advice and research was pivotal in finding the right place and deal for us. He's a very patient and attentive agent who always acted with our ultimate goals in mind. His calm demeanor is a big asset to what is normally a stressful transaction. Plus, he's a fun person to see homes with!
---
07/23/2015 - Fran Murphy
I believe Greg to be an "honest" and faithful man on whom I relied for his input and direction. I felt totally confident in his judgments and comfortable when making plans for the sale of the house and in reviewing the various proposed agreements of sale. I found him to be extremely trustworthy, knowledgeable and honest. He was always available to me whenever I sent emails or texts and got back to me in a timely fashion. I believe that Greg Schwind went beyond what is normally expected of a realtor by finding ways for the disposition of furnishings in the house, obtaining certifications from the township, meeting with inspectors, making himself available for any problems that popped up and there were many (including water in the basement)..... thus saving me from losing time at my job. His patience in explaining the details of the various offers to family members went beyond what I anticipated. I do not believe that the sale of this house was "normal" which makes Greg a "Super Hero" in my book.I would welcome the chance to recommend Greg Schwind to any person in need of a realtor. He is a credit to Coldwell Banker Hearthside.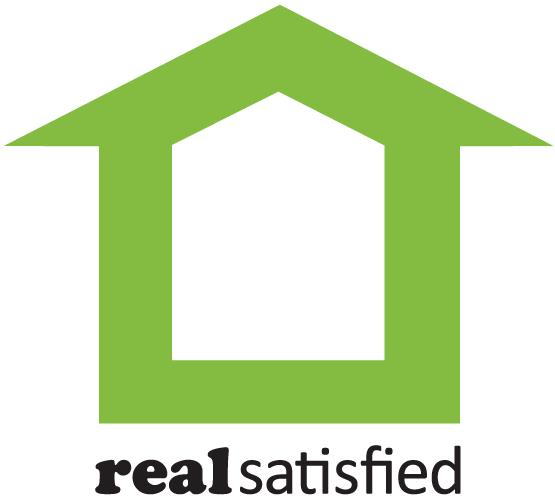 ---
04/23/2015 - saltzy71
Greg went above and beyond our expectations. He took us to many homes, weekend after weekend, and was generous with his time. He is knowledgeable of the Bucks County area and gave us good advice, much needed support and a refreshing positive attitude. We appreciated his quick responses and his ability to accomplish tasks. Greg was always honest, professional, prepared and patience. He has our highest recommendations and gratitude after recently making a very smooth settlement our new home.