05/01/2018 - James Hughes
Amy Callum's experience and product knowledge in the Real Estate Market was very important and impressive.Amy Callum being my Realtor was one of the reasons I did not rent another year but moved forward to be a homeowner!All went very well and smoothly. As Amy Callum being my Realtor and myself being a first time homebuyer she gave me confidence throughout the Real estate process!The Coldwell Banker Hearthside, Realtors - Hellertown was great to work with, a very professional team and I liked the office and closing experience!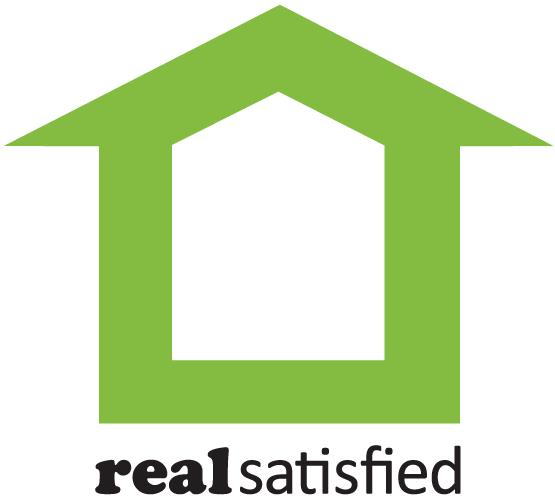 ---
10/07/2017 - susan5072
Amy showed competence as well and kindness in all her interactions with me. I have used three other realtors for other house sales/purchases, and she raised the bar for me as to what to expect if I ever need to find another realtor in the state where I relocated to. I would highly recommend her.
---
08/25/2017 - krista m baum
We relocated from NJ to the Bethlehem area. Amy was responsive, educated us about the surrounding area and ultimately helped us find our dream home. We love living here and will work with Amy in the future should we decide to buy a second property.
---
07/08/2017 - Rebecca McClain
Amy is so kind and understanding! She is very personable and will do everything in her power to get someone in their dream home! I would not thank Amy enough for all her help in our journey! I would recommend and do recommend Amy to anyone we know in the market for buying or selling a home!
---
07/08/2017 - Rwilsonweller
Amy is very knowledgeable about everything from Real Estate, to what you should look for in the inspection, to keeping you on track with the goals you started out with. She is very very good at what she does.
---
04/04/2017 - user6516685
Amy Callum is a motivated, compassionate, and knowledgeable agent who has a skill set of listening to her clients and finding their dream home. Her caring personality is seen instantly and work ethic is commendable. Please reach out to Amy callum to help you find your forever home!
---
01/06/2017 - daverochelle60
My wife and I could not have been happier with the job that Amy performed for us in securing the dream home for our family. I'm not the easiest person to please. Home buying is a very stressful time and I need to be certain that my agent is working diligently on my behalf. After speaking with Amy for the first time both my wife and I were convinced that Amy was the right choice to lead us to our home. She listened to what we had to say, then went right to work finding this beautiful home that we absolutely love. She was readily available to answer the many questions that arise during the process and extremely skillful in negotiating the purchase price. We really loved the house Amy found for us but price was outside what we were willing to pay. But Amy kept at it and was able to get the deal done for us that was both fair to the seller and definitely within our budget. If you're looking for a fair and professional real estate agent then I recommend contacting Amy Callum!
---
12/21/2016 - gale009
Thanks to Amy's guidance and persistence she enabled me to acquire the home i was looking for. From start to finish she demonstrated the professional assistance that I needed and wisdom to avoid pitfalls.

My particular case required a little more` patience which Amy also brought to the table.

I am very grateful for having worked with Amy and would highly recommend her to anyone considering a home purchase.

Thanks Amy
Gale
---
12/21/2016 - zuser20140519054326778
Amy Callum provided me the highest quality service. She was thorough, well informed and available. She has strong working knowledge of the local real estate and was able to effectively guide me through the buying process. I had a great experience with Amy.
---
08/26/2016 - user88540530
Great to work with and exceeded our expectations! Amy did such a great job at helping my family navigate the home purchase process this summer.

SEARCH: With over 8 core and 14 ideal home requirements, finding us a home was no simple task. From day 1, Amy's market knowledge and excellent research skills refined our search to only properties that met these unusual/unique requirements.

PLANNING: Amy did a great job coordinating 2 home finding trips as we came in from out of state. These trips included bringing young children and her inclusive nature made seeing homes together as a family a delight.

NEGOTIATION & COMMUNICATION: Amy's negotiation skills are second to none and she also did a great job at shaping our viewpoints when counter to current market conditions. Yes, I'm saying that a great real estate agent also has to balance when their client has unrealistic expectations and her assertive, transparent and trusting rapport created an excellent communication platform to have even the most difficult conversations. In addition, Amy's communication and responsiveness was amazing. We never had to wait for a response or update.

PROCESS EXPERTISE: Amy's knowledge of the home purchase process is in-depth and complete. Beyond the traditional home purchase process, Amy is also a masterful professional when there are exceptions, issues or concerns. She was proactive at detecting concerns before they occurred and was tenacious is managing/resolving issues and advocating for us.

If you're buying a home in Lehigh Valley, PA, you must work with Amy!
---
07/30/2015 - Mark Todd
Amy kept us up-to-date with new listings that were in our range. She stayed in touch regularly to see how our house(out of state) was going. Very experienced in her job and will work with you tremendously. Would recommend Amy in your real estate needs.
---
02/24/2015 - rgrins
Amy was an enormous help in our search for the perfect home. She was always available when we had questions and was a ton of fun to look at houses with! We found a home that we absolutely loved and Amy did a skillful job with some tricky negotiations - the buyers of our previous home kept moving our closing date which meant that the sellers of the new home we wanted were getting frustrated with us. Amy did a fantastic job communicating with everyone involved and kept things very professional. We are now in our dream home and Amy has continued to be a huge help with recommendations for contractors, etc. etc.

We highly recommend Amy as a Real Estate Professional and will definitely use her again if we decide to move in the future . . .
---
02/22/2015 - lstreit23
Ms. Callum spared no time in helping us address our questions. Her knowledge regarding the home, surroundings, and her use of an intutive sense of questions we had yet to formulate, was a tremendous asset in purchasing our home. I felt her commitment to representing us has earned her our highest recommendation.
---
02/06/2015 - leeseymour
Amy an outstanding agent! Amy used her expertise and many years of experience to find the buyer for our home. She is well connected and networks effectively to connect buyers and sellers. I would highly recommend Amy Callum!
---
12/06/2014 - itsmarsh
We just relocated to the Lehigh Valley from out of state and Amy was with us every step of the way. She navigated us through the dizzying array of paperwork and was on call 24/7 to answer our questions. Amy's expertise ranges from knowing the ins and outs of every floor plan, blueprint and crawl space in Nazareth to knowing where to get a good slice of pizza. With all of the stressful situations that home buyers face, Amy makes the process fun and enjoyable. Thanks Amy for helping our family find the home of our dreams.
---
12/05/2014 - heidijk
Amy was wonderful! The first time we came to the area, she drove us around for four hours showing us around the different areas. We were purchasing a relo property and there was so much paperwork that had to be filled out before even making our offer. Since we lived out of state, Amy scanned all of the paperwork and emailed it to us. We then printed, signed and sent it back. She then had to print and submit it all. She went over and above for us. She worked late on a Saturday night to ensure everything was filled out correctly so that it could be submitted first thing on Monday. Because of Amy, we found our dream home.
---
06/16/2014 - zuser20140616075630103
Amy was our key to success in my Family Relocation to PA. She was very helpful, friendly and competent. Always ready to show different houses and options and giving us good suggestions and references about them. I bought a new house in 30 days thanks to Amy. All the process went pretty smooth and fast. I would recommend her without any restrictions.
---
06/07/2014 - DanPugh
Amy was our buying realtor through our relocation. She was very knowledgeable about the various neighborhoods in the Lehigh Valley, knew which ones to stay away from, and which ones would be perfect for our needs. we ended up finding the right home and couldnt be happier! I would recommend her to anyone looking to buy a home in the Lehigh Valley
---
06/06/2014 - zuser20140606170643083
My family and I moved to Nazareth, PA in December of 2012. We had found a home but just days before we were set to leave Florida for the move, we found out that the house did not appraise and the seller would not come down on his price. I called Amy and she went out of her way to video tape a home that she thought would work for us. My husband and I were able to preview the video before leaving Florida and upon arriving in PA, Amy met us the next day, we toured the home and purchased it. Amy saved our family from having to spend more time living in a hotel. She was exceptional to work with, answered all my questions and went out of her way to make our experience an easy one!
---
06/06/2014 - zuser20140606172219987
I would and do recommend Amy Callum to all my family, friends and associates for their real estate needs. I find her experience, knowledge and professionalism extremely valuable. My brother and I were looking for a single family home in the Bucks County area and Amy was very though and knowledgeable in her search for us. She was able to locate the perfect fit for us, but due to health reasons we were unable to follow thru with the sale. Amy was always very accessible and easy
to work with.
---
06/06/2014 - zuser20140606171421643
We found Amy to be very knowledgeable about our area, the market and it's trends and easy to work with. Would recommend her to work with others who might be on the fence right now about renting versus selling, knowing she will be out there to guide them if the market moves in either a positive or negative manner.
---
05/27/2014 - user42763426
Recently worked with Amy to list my house. She was prompt in publishing the details and knowledgeable with the area. She used common networking to maximize on the open houses and luckily was able to get the home sold under 100 days.
---
05/24/2014 - adrienne98769
My husband and I were relocating to Nevada. Our house was in Quakertown, PA. Amy is a real professional, pleasant to work with, responsive to your needs. We always felt that we were in good hands. We highly recommend Amy to anyone looking for a Realtor in the Quakertown area. Amy was always available for our calls and emails. She kept us informed and updated on the progress of our sale.She was very helpful and honest with her opinions.